MYRELEAF EFFICACY FOR THE TREATMENT
OF EXAM RELATED DISTRESS
Background
Tests and evaluation settings are coming up more often and have a bigger impact on our everyday life, starting from grade school through university, work interviews, and so on.
For many students, tests are a source of anxiety and, according to NIMH (National Institute of Mental Health), approximately 20 million Americans (around 6.5% of the total population) already suffer from exam-related distress.
A clinical trial of myReLeaf's efficacy was conducted with undergraduate students who suffer from exam-related distress. The trial compared 3 groups of students. One group used myReLeaf. The second group used unaided breathing methods, and the third group did not receive any treatment or support (control group). Each group practiced three times a day for three minutes each time. The study was conducted at the Inter-disciplinary Center Herzliya, Department of Psychology.
 
Results
The group who used myReLeaf showed that the level of test-related distress was significantly reduced as well as the worry, and arousal measures.
Additionally, there was in increase in the level of psychological well-being, whereas, there was no significant improvement in the control of breathing exercices group in any of the measures, as seen in the graphs below.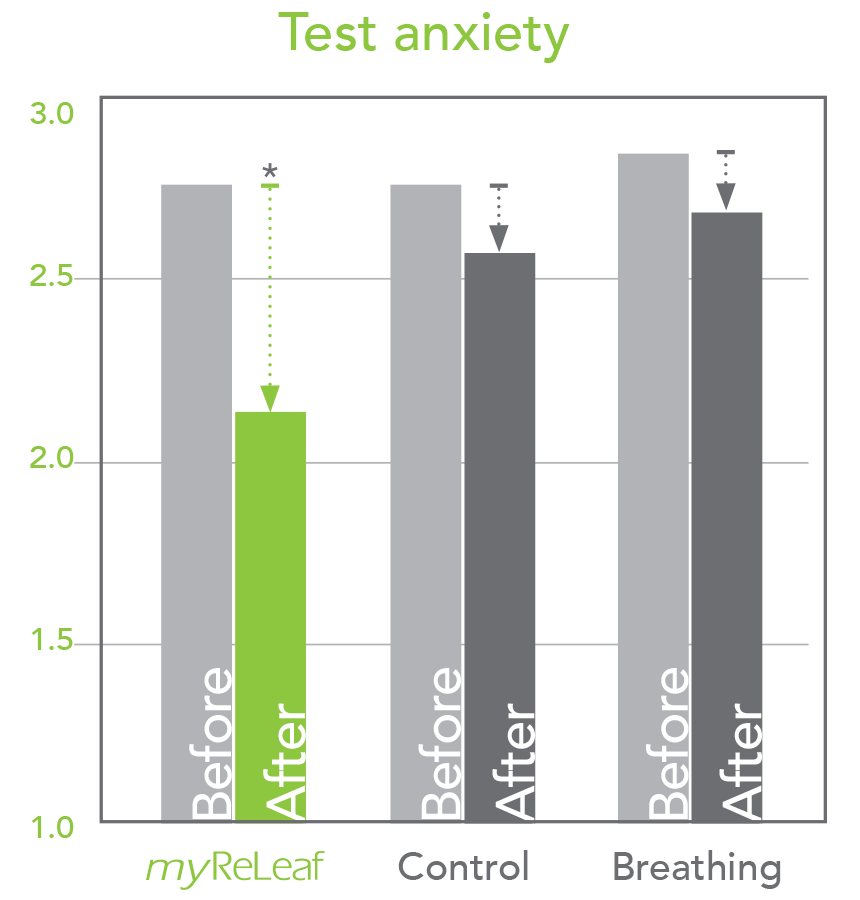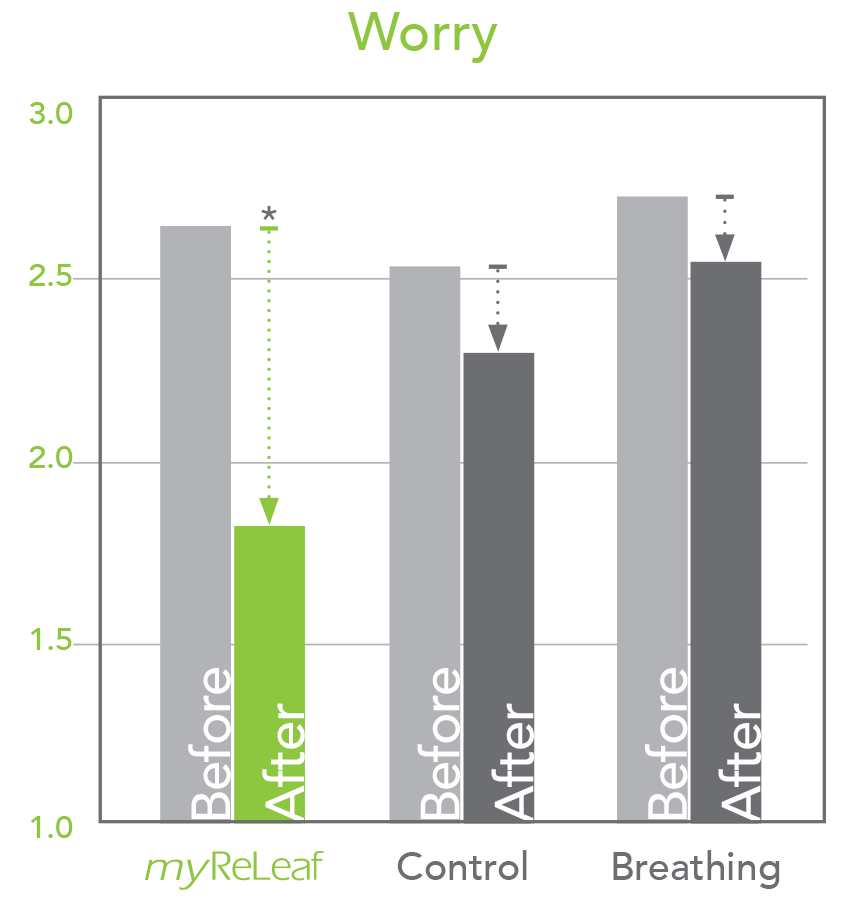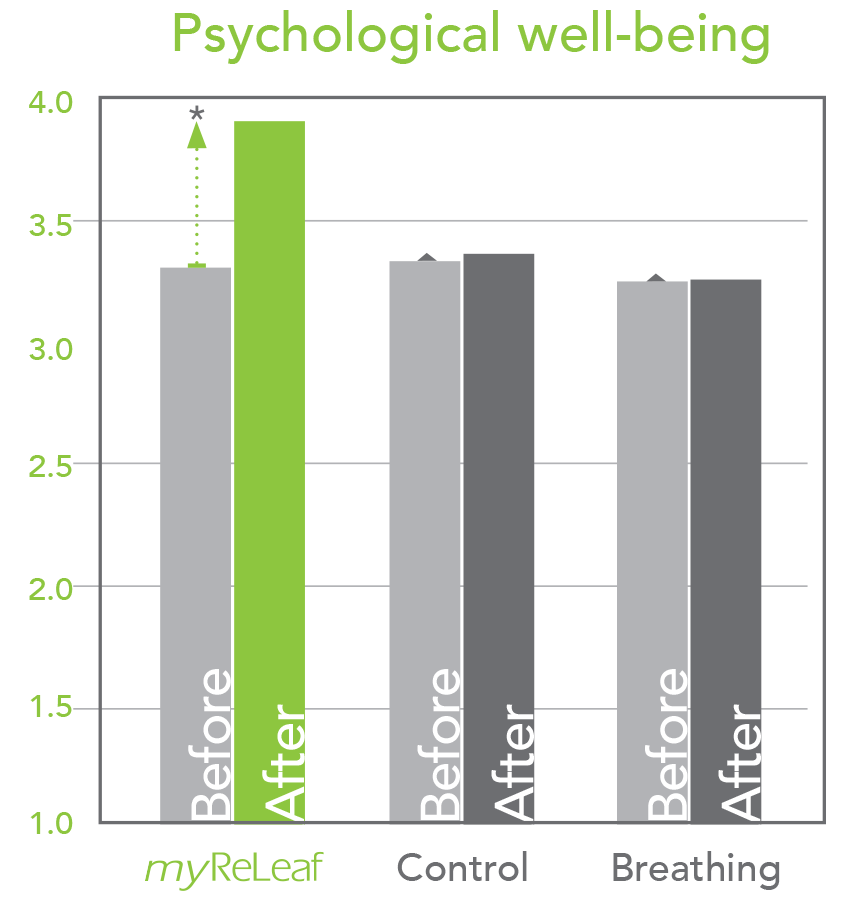 Take Back Control
of Your Calm Today
myReLeaf gives you back your life, don't stress another moment.
Try it today risk free - 30 Day Money Back Guarantee.